Market sizing and segmentation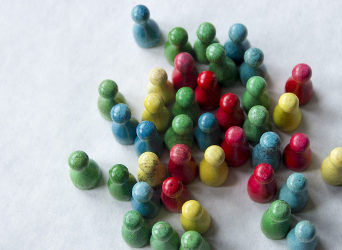 Market sizing and segmentation is the bedrock for marketing strategy. Who is in the target market? How many potential buyers are there? How do they divide into different addressable groups? How many do they buy? How much will they spend? Which product will they choose?
We design segmentation research that often encompasses existing data and databases, qualitative research to identify potential dimensions, and quantitative research with statistical techniques to build, validate and model segmentation for ongoing business use.
Multifaceted market sizing and market segmentation
Sizing and segmentation tailored to your market - consumer, B2B, offline, online.
Triangulated methods for marketing sizing and estimation - top-down, bottom-up, comparative and analogue validation
Segmentation via a priori analytics, usage groups, pareto estimations and statistical methods such as clustering or latent class using attitudes, preferences, and purchase history.
Segmentation using both discrete groups or overlapping group definitions
Segmentation by individual, or event, or use case, or business unit
Consideration of market structure factors (channel structure, buying groups, geographic elements, media use)
Estimation of size by number of buyers, frequency of purchase, spend, cross related with share and potential share
Capture price sensitivity and model for demand and revenue
Identification of lists and targeting opportunities
For help and advice on carrying out segmentation and market sizing contact info@dobney.com