Brand families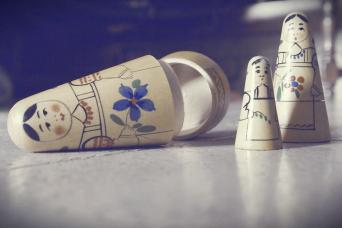 Brands form the basis of how products and services communicate themselves to customers and build connections with customers. For companies with a portfolio of products, brand families are a way of establishing brands for product categories. Brand families involve strategic decisions about how to organise the collection of brands. Is the parent branding to be visible? How are the groups of brands to be organised? How do new product categories get branded?
Brand families
Brands are often not used in isolation. Companies use parent brands, daughter brands, sub-brands and all manner of tricks to imbue a product and a range of products with particular associations and meanings, leveraging investment in old brands into newer products.
Different ways of using brand families are used by different companies. Japanese electronic companies tend to favour strong corporate brands (Panasonic). Leading consumer goods companies (eg Procter and Gamble) tend to favour strong product-level brands. Others (eg Nestle) take a combination approach.
There are no hard and fast rules, but for companies with products that innovate rapidly, family brand names are popular (eg iPhone, Deskjet). Where products are more stable and form part of a portfolio of similar products segmenting and targeting different consumers, product level brands are commonly used (eg Ariel, Bounce, Dreft and Tide from Procter and Gamble), and individual daughter brands may themselves have further sub-branding (eg Ford Focus with trim level brands such as LX, Ghia, Zetec).
Where a brand is strong, it becomes possible to extend the brand into other categories and product types - brand-stretch. For instance, Fairy (P&G) was stretched from a washing up liquid to also become a non-bio washing powder brand in the UK. However, immense care is needed for brand stretching so as to maintain existing brand values and to avoid diluting or harming the existing brand franchise - the Fairy Washing Power extension has not been used in the US for instance.
On the one hand, consumers are continually having to decode this hierarchy of brands and what might be thought of as short hand and simplicity, might in fact be a recipe for confusion and bewilderment to customers. On the other hand, producers have to develop and maintain positioning, communications and messages consistently for each of the brand elements on offer, which can add a significant cost and organisational overhead.
For the business, a strong umbrella brand immediately adds reassurance about quality and provenance, but can make it difficult to enter new categories, or to divest and sell a product-line that stops being main business. However, all brands need investment to make them stand out from generics, so having multiple brands stretches marketing expenditure more thinly.
Taking decisions on how to brand and how to structure a brand portfolio requires understanding of how customers cluster into purchase groups, and how and what the brand means to customers, and understanding the financial value of each brand, combined with thinking long term about the strategic direction the business wants to take and future market scenarios.
Branding is a choice that requires research, evidence and insight combined with strategic thinking.
For help and advice on building a branding strategy contact info@dobney.com